10 Must-Try Restaurants in Madison, CT
Known for more than just outstanding beaches, Madison Connecticut has some amazing restaurants—from fine dining to casual and anything in between.
Lenny & Joe's, Bar Bouchee, and Friends & Company are three of the best restaurants you'll surely love going back to. They offer delectable dishes at reasonable prices and provide welcoming and excellent service.
In this post, I'll introduce you to the 10 best restaurants in Madison, CT. If you're excited as I am to discover and try out these hidden gems in Madison, keep reading!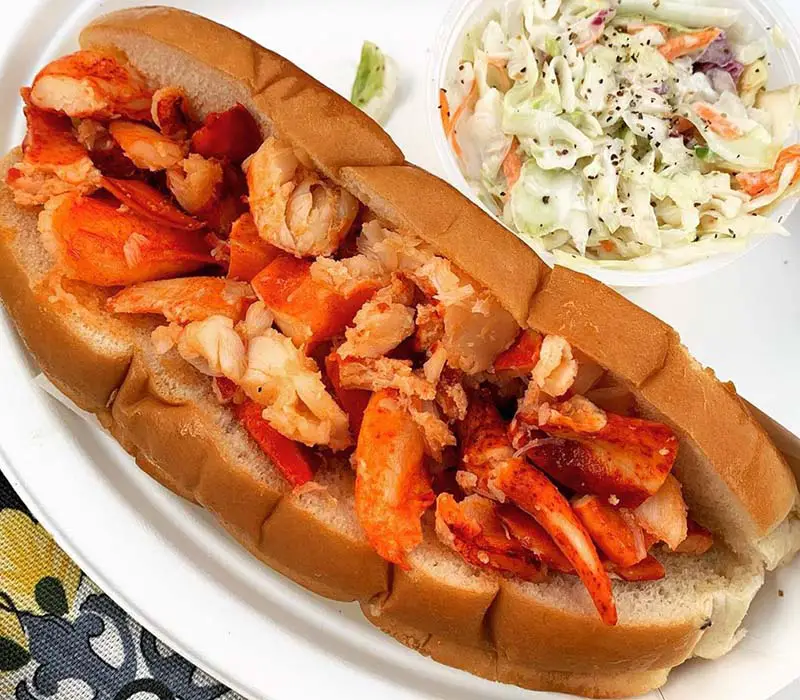 Top Restaurants in Madison, Connecticut
1. Lenny & Joe's
Lenny & Joe's is a famous shoreline restaurant in Madison, Connecticut. It's open seven days a week for lunch and dinner, serving fresh and high-quality seafood.
Many loyal customers brag about the delicious food served here in generous portions at very reasonable prices. Some of the top dishes are scallops, shrimp, broiled fresh cod, salad, and ice cream.
This restaurant features a casual dining room along with outdoor seating on its covered deck, offering customers options to get some privacy or enjoy the view outside.
Address: 1301 Boston Post Road, Madison, CT
2. Bar Bouchee
If you're looking for an authentic French experience, you should try Bar Bouchee. It's a bustling French bistro that brings a Parisian vibe to the Connecticut shoreline.
This restaurant has a large selection of wines and cocktails. Although there are limited menu options, customers are extremely happy with the appetizing and delicious food. 
Venison filets, Crowue Monsieur, and Gratin Dauphinois are a few of the most popular dishes you can order, aside from the cocktails, of course.
Moreover, they have great serving staff, making Bar Bouchee one of the best restaurants in Madison, Connecticut.
Address: 8 Scotland Ave, Madison, CT
3. Friends & Company Restaurant
Friends & Company Restaurant is a superior dining spot on the shoreline of Madison, CT. It has a great variety of menus—appetizers, entrees, desserts, and health-conscious food. It can cater to everyone's preferences and tastes, including vegetarians.
This restaurant is known for contemporary American Cuisine, daily baked bread and desserts, colorful specials, homemade soup, and more. Two of the best foods you can try are Mississippi Mud Pie and Fish Tacos.
Additionally, there's a cozy fireplace in the main dining room that you'll love. It gives a relaxing and warm atmosphere to customers.
Address: 11 Boston Post Road, Madison, CT
4. Cafe Allegre
Part of a local inn, Cafe Allegre is an award-winning Italian eatery found in the heart of downtown Madison, Connecticut. It offers classic and delectable meals prepared with fresh Mediterranean ingredients and served in a formal dining room with a bar. 
Chicken Siciliani, New York Strip Steak, and Artichoke Hearts Milanese are some of the consistently flavorful dishes you can order at Cafe Allegre.
With a great selection of foods, you'll love going back to this restaurant time and time again. This is my favorite spot to eat Italian in the area.
Address: 725 Boston Post Road, Madison, CT
5. Steamed
Steamed is a local favorite for Chinese food in Madison. It doesn't have too many options on the menu, but the dishes available taste phenomenal and come at a reasonable price. Steamed is a great spot to eat pork buns, steamed noodles, dumplings, and fresh drinks.
Not to mention, the place is beautifully decorated, the service is quick, and the staff is friendly. You can order online as well if you're short on time.
Bring your friends and family to experience a unique environment with appetizing Chinese food and seafood. The pork buns, Wonton soup, Chengdu dumplings, and sesame salad are a few of my favorites.
Address: 670 Boston Post Road, Madison, CT
6. Cristy's Madison
Found within walking distance of the beach, Cristy's Madison offers an excellent dining experience. 
It has a menu of delightful breakfast and dinner meals served in large portions. You'll love the salad, mixed berry pancakes, and pot roast dishes. 
The breakfast recipes and pancakes are great too. There's something for everyone at this restaurant. Plus, the atmosphere is cozy and welcoming for all diners.
73 W Wharf Road, Madison, CT
7. Nick's Place
A humble, independent restaurant, Nick's Place features breakfast, Italian/Greek cuisine, deli sandwiches, and other classic New England dishes.
This restaurant serves high-quality freshly made food. Plus, it has a great service that makes every customer feel welcome and satisfied. Hence, it has become a local favorite for breakfast and dinner in Madison.
You can enjoy cheese sandwiches, eggs, and French toast, among other brunch items at Nick's Place. The coffee is really good too.
Address: 200 Boston Post Road 12, Madison, CT
8. Grand Apizza Madison
Grand Apizza Madison has been in business for over 60 years. For three generations, it continues to offer wholesome Connecticut pizzas—from sausage to pepperoni, traditional to spicy, and meatball to potato.
More than that, it also serves salad, gelato, stuffed bread, and other tasty Italian food on top of the excellent pizza.
In warmer months, you can dine in on Grand Apizza's outdoor patio. You can also order takeout or request delivery 7 days a week.
Address: 734 Boston Post Road, Madison, CT
9. Donahue's Madison Beach Grille
After a day at the beach, stopping by Donahue's Madison Beach Grille is always a great idea. This Madison restaurant serves lunch and dinner from Wednesday to Sunday (they are closed Monday and Tuesday).
A few of the top dishes include smoked wings, Lobster bisque, Fried Fisherman's platter, and Fish 'N Chips. There are plenty of other exceptional foods on the menu as well.
Enjoy eating inside the dining room or in the casual pub area, whichever you prefer. At times, you may also get to listen to live musical performances at the restaurant.
Address: 1320 Boston Post Road, Madison, CT
10. Jia Mei Asian Kitchen
Last but not least, Kia Mei Asian Kitchen is another fantastic Chinese restaurant in Madison. The ingredients used are sourced locally and include fresh seafood, poultry, and other meats.
The quality of the food prepared here is very high. The Kung Pao Chicken, Szechuan MaPo Tofu, and Dry Spicy Pork Chop are some of the delicious foods you can order that will delight your taste buds.
If you ever feel like eating Chinese food, you can always make a reservation at Jia Mei or order takeout. However, this is one of the Madison restaurants that doesn't offer delivery.
Address: 105 Wall St, Madison, CT
Other Madison Restaurants to Try Dining At
Aside from the restaurants already mentioned, there are several other good places to eat in town worth mentioning. Be sure to check out these Madison restaurants as well:
Bradley & Wall
Pho Madison
Red Tomato Pizzeria
Restaurants Madison, CT – Final Thoughts
Those are our picks for the best restaurants in Madison, Connecticut. Whether you're craving seafood, Italian, steak, or Chinese food, you can't go wrong with an of the restaurants.