Data Reveals: Foodie Capitals of the US
Foodies everywhere know that the best places to find the most delicious and unique dishes are often in some of the most unexpected cities. But which US cities are truly the most culinary destinations? Thanks to a recently released data report, we now have an answer! Read on to discover some of the best places for foodies in the US – including a few options that may come as a surprise!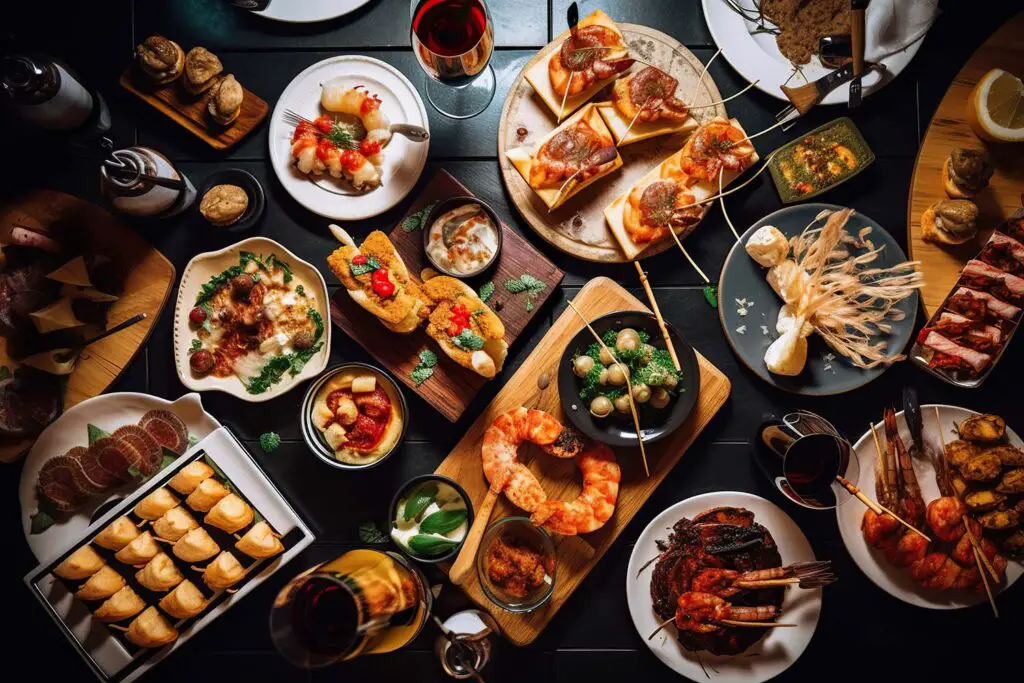 Most Popular US Cuisines
Before we take a closer look at the best cities for foodies, it is worth considering the most popular cuisines in the United States. According to research, these are:
Pizza
Italian
American
Asian
Seafood
Mexican
We took a closer look at the top cuisines, and the best spots to find a perfect dish.
1. Pizza
It perhaps comes as no surprise that pizza tops the list of most popular US cuisines – after all, an average of 350 slices are eaten across America every second. This comforting Italian-American dish is beloved by foodies and non-foodies alike! What may be more unexpected is that the city of Wilmington, Delaware is the best spot for pizza fans to visit – this is a region where 67 out of the 510 restaurants are dedicated to pizza, making it the most pizza-crazed city in the US.
2. Italian
As a close runner-up to the famous pizza, Italian cuisine comes in second on the list of the most popular US cuisines. While Italian food is broad and varied, some of the top dishes to try to include lasagna, spaghetti carbonara, and tiramisu – all of which can be found in abundance in… Warwick, Rhode Island? While many food fans consider NYC to be the home of Italian cuisine, its not-so-near neighbor Warwick actually boasts the highest number of Italian restaurants -discover a new favorite down every street!
3. American
American cuisine comes in at third place and comprises dishes that are unique to the US. Some of the top spots for classic American favorites include burgers, BBQ ribs, and fried chicken wings – and Warwick once again takes the top spot for the highest number of restaurants of this type in a somewhat unexpected twist to the tale.
4. Asian
Our global world has seen an influx of delicious cuisines make their way to the United States from across the planet, and the tasty staples of Asian cuisine are a firm favorite amongst Americans. 
Dishes such as sushi, pad thai, and dim sum are all popular here – and if you want to sample the best of them, then Honolulu is the place to go. This Hawaiian city has the most Asian restaurants in the US, making it a must-visit for any foodie eager to explore new flavors.
Asian food can also include Korean BBQ, Indian, Filipino, Vietnamese Pho, Chinese, and hot pot.
5. Seafood
If you are a fan of seafood, then Annapolis is your new favorite vacation spot –
No matter what kind of seafood dish is your favorite, there is something to suit every taste in Annapolis. With the highest number of seafood restaurants in the US, it is no wonder that this coastal city is a foodie's dream come true. From succulent crab cakes to fresh scallops and fragrant ceviche, you'll find it all here – not to mention some of the freshest fish around!
Other seafood dishes include whole lobster and lobster rolls, which can be enjoyed at a relaxing waterfront diner.
6. Mexican
With mouthwatering tacos, enchiladas, and burritos, Mexican cuisine is beloved by many in the US – and it comes as no surprise that Santa Fe is the US capital of Mexican food. With its rich history and vibrant culture, the city is home to some of the best Mexican restaurants in the country. From traditional dishes cooked with a twist to inventive new creations, you can find it all here – and all that's left to do is dig in!
So, just which places are the best if you are a fan of these dishes? Read on to learn more!
Top 5 Cities For Foodies
According to the stats, the top five overall cities foodies should flock to are:
1. Wilmington
If you are a fan of all things food, then Wilmington, Delaware should be your next must-visit destination. With an impressive 510 restaurants across the city, this is a smorgasbord of flavor, with something to suit every kind of palette.
2. Warwick
The city of Warwick in Rhode Island comes in at the number two spot, thanks largely to its range of diverse eateries. From Italian restaurants to seafood, this is a great place to sample some delicious dishes. Plus, Warwick is home to the popular food festival 'Taste of Rhode Island', helping to secure its status in the top five cities for foodies.
3. Harrisburg
With an impressive 342 restaurants across the city, Harrisburg, Pennsylvania is another great destination for foodies. There are plenty of options to choose from, including a variety of bars and bistros where you can sample some local delicacies – American cuisine is the most popular option here, and it is not to be missed!
4. Las Vegas
Perhaps a less surprising inclusion in the top five, Las Vegas is famous for more than just the bright lights and good times – this is also a great place to sample some delicious food. With an impressive, 3866 restaurants across the city, this is a top destination for foodies of all kinds; no matter what you are in the mood for, you are sure to find the perfect restaurant.
5. Annapolis
Last but not least, Annapolis in Maryland is a paradise for food fans, with seafood restaurants largely dominating the culinary landscape. For the perfect crab dish or sensational seafood platter, the capital city of Maryland should be high on your list – and for fans of the American classic, pizza, there is plenty of choice here too.
Final Thoughts
It is clear that there are plenty of cities across the US where foodies can find great eats – and no matter what your favorite cuisine is, you are sure to find something to tantalize your taste buds. From seafood in Annapolis to Mexican in Santa Fe, there is something for everyone – so why not explore a new city and discover some delicious new dishes? Bon appétit!