5 Best Clubs in New Haven, CT
Although New Haven is considered to have the best nightlife in Connecticut, there are only a handful of reputable nightclubs in the city. But, which ones are actually worth checking out? I decided to find out.
I visited all of the most popular nightclubs in New Haven to see which ones are the best. After a few weeks of partying, I found these to be the best clubs in New Haven, CT.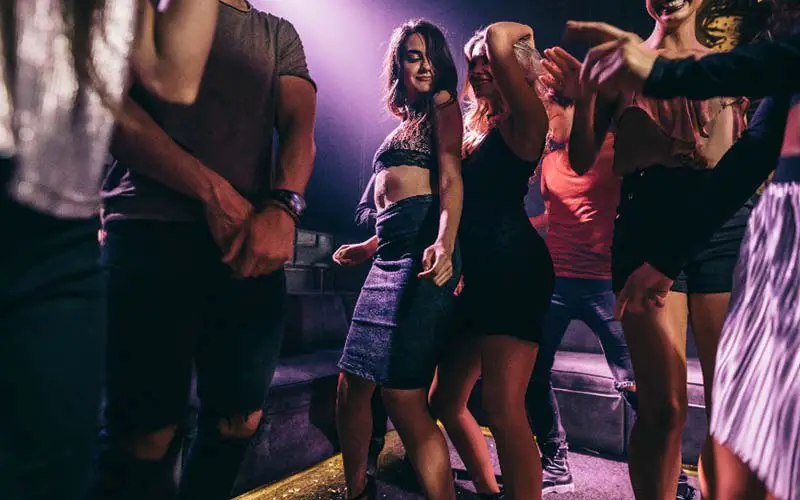 Top New Haven Nightclubs
1. Toad's Place
Toad's Place is widely considered to be one of the best nightclubs in Connecticut. On weekdays, this club is a concert venue, but on the weekend they throw their "Original Saturday Night Dance Party," which attracts hundreds of college students from around the state.
The nightclub has a huge dance floor, along with a couple of more chill sections with bars. Toad's is an 18+ club, but they still sell drinks to patrons over the age of 21. There is usually only a $10 or $15 cover charge to enter the club.
Address: 300 York St, New Haven, CT
2. BAR
BAR is another popular nightclub in New Haven for college students. This venue is a traditional bar and brewery during the week, but it turns into a dance club at around 9:30 pm on Friday and Saturday nights.
Although it's a 21+ nightclub, BAR still attracts a young crowd. The club usually plays indie rock music along with a few modern hits. This is one of the clubs that have a dress code, but it's very casual at best. Also, be aware that there's typically a $10 cover charge.
Address: 254 Crown St, New Haven, CT
3. Club Vandome
Club Vandome is one of the nightclubs in New Haven that attracts a slightly older crowd. There are a number of DJs that play here on Friday, Saturday, and Sunday nights, so there's a good variety of music.
The club often hosts themed nights and events, plus there's a solid dance floor. Outside of the main room, Club Vandome also has private VIP rooms and a hookah patio. Overall, this place has a great atmosphere for dancing and is a ton of fun.
Address: 102 Hamilton St, New Haven, CT
4. Terminal 110
Terminal 110 is a lesser-known club in New Haven. This nightlife complex hosts a variety of events including dancing nights, hip-hop nights, Latin nights, and themed nights. There's a dueling-piano bar as well.
The nightclub offers bottle service, but you can hang out at the lounge too. Terminal 110 will even accommodate private events, like birthday parties.
Address: 240 Sargent Dr, New Haven, CT
5. Gotham Citi Cafe
Gotham Citi Cafe is one more New Haven club. This is a small venue, but they have a decent selection of drinks and good music. It's not the most popular club in the city, but Gotham Citi Cafe can get busy on select nights.
This nightclub doesn't currently have a website, but you can find them on Orange Street near the New Haven Green. Just be aware that they are only open on Fridays and Saturdays.
Address: 84 Orange St, New Haven, CT
New Haven Clubs – Final Thoughts
These are New Haven's top clubs. Toad's Place and BAR will have the most people, so those are my preferred clubs. However, the other nightlife venues are solid options if you're looking for a new spot to go out with your friends.
If you're not a fan of nightclubs, I recommend you check out our article reviewing all of the best bars in New Haven, CT.