Top-Rated Beaches in Darien, CT
If you live in Darien and are looking for a place to swim this summer, you're in luck. There are a few solid beaches in town, albeit, not many.
Over the past few days, I visited all of the top beaches in the area to see which ones are worth visiting. So without further ado, these are the best beaches in Darien, CT.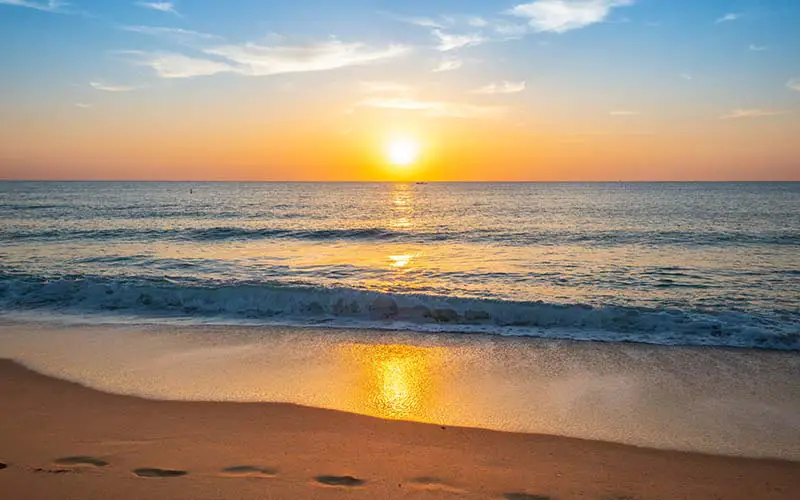 Top Beaches in Darien, Connecticut
1. Weed Beach
Weed Beach is one of the more popular Darien beaches. Located across from Stamford's Cove Island, this beach is a great place to go swimming in town.
The sandy beach has plenty of wildlife like crabs, along with a picnic area with grills. Weed Beach's park also has tennis courts, play areas for kids, a concession stand, hiking trails, shower facilities, and even a junior sailing team.
If you enjoy kayaking, you can also launch kayaks into Long Island Sound from the marina as well.
Location: Nearwater Ln, Darien, CT
2. Pear Tree Point Beach
Pear Tree Point Beach is another fantastic beach in Darien. The beach offers a range of activities like swimming, sunbathing, picnicking, and kayaking.
The beach itself has a handful of wooden chairs scattered around that anyone is able to use. Plus, the Darien Boat Club is located at this beach as well, so you're able to purchase boat slips.
Pear Tree Point Beach is much smaller than Weed Beach, however, it's perfect for families with small kids since the water is very shallow.
Location: Pear Tree Point Rd, Darien, CT
3. Tokeneke Club
Tokeneke Club is a social club in Darien that has its own private beach. It's not the cheapest way to cool off in the summer, but it's sure luxurious.
This Darien beach has a picturesque view of Long Island Sound. You can also collect sea shells here, dive off the docks, play beach volleyball, take a kayak or paddle board out to sea, build sandcastles, or relax in a lounge chair under beach umbrellas.
Takeneke Club also has a pool and a solid restaurant, which is why the beach here is a popular spot to host weddings and other events for large groups of people.
Location: 4 Butlers Island Rd, Darien, CT
4. Cove Island
Cove Island is technically located in Stamford, but it's so close to Darien that it makes sense to include it on this list.
The beach at Cove Island has a ton of recreational facilities including hiking, biking, open sports fields, tennis courts, basketball courts, and a picnic area.
The sandy beaches of Cove Island also have a lot of wildlife during specific times of the year. It's home to over 300 species of birds and 50 species of butterflies.
Location: 1125 Cove Rd, Stamford, CT
Other Beaches Near Darien, CT
There aren't a large number of beaches in Darien, however, there are a few other great beaches in the surrounding towns. Here are a couple of other local beaches you may want to check out:
Cummings Park Beach in Stamford
West Beach in Stamford
Calf Pasture Beach in Norwalk
Darien Beaches – Final Thoughts
Those are Darien's most popular beaches. There aren't too many beaches in Darien, but they are all a ton of fun to visit. If you're looking for more options, you're going to want to check out some of the beaches in Stamford and Norwalk.
Be sure to check out this complete list of CT beaches: