Airports in CT – Complete List of Every Connecticut Airport
Bradley International Airport (BDL) in Windsor Locks, is the largest airport in Connecticut. If you're on a commercial flight, there's a very good chance that this is the airport that you're going to be flying out of.
However, there are a number of other small commercial and private airports scattered throughout the state of Connecticut. This article will cover everything you need to know about airports in CT, along with a map of where each one is located.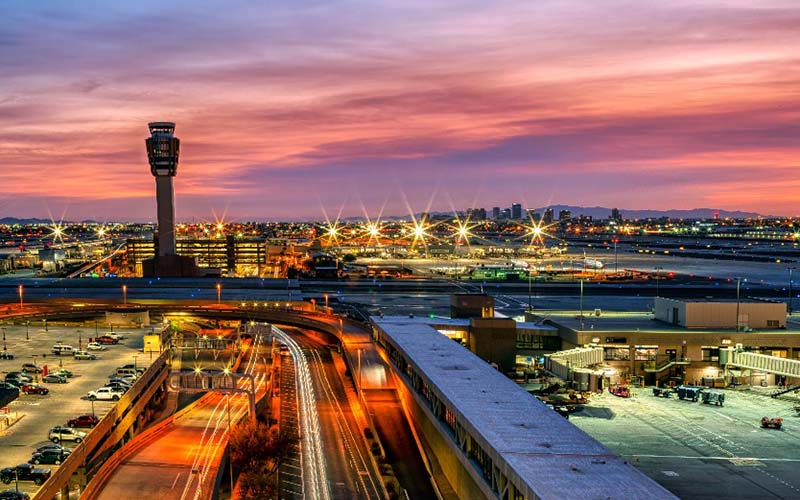 Bradley International Airport – The Main Connecticut Airport
The vast majority of flights coming into and leaving Connecticut travel through Bradley International Airport. It's the second-largest airport in New England and is owned and operated by the Connecticut Airport Authority.
The airport is conveniently located in Windsor Locks, which is only about 15 minutes from Hartford. As the name suggests, Bradley offers international flights to a number of cities around the world. There are nearly a dozen airlines that service Bradley International, including:
American Airlines
United Airlines
Delta
Southwest Airlines
Spirit
JetBlue
Air Canada
Breeze
Frontier Airlines
Sun Country Airlines
Aer Lingus
Tweed-New Haven Airport
Tweed-New Haven Airport is the second-largest airport in CT. It's small compared to Bradley but offers affordable nonstop flights to a ton of different destinations through Avelo Airlines. Tweed Airport is a great place to fly if you live in the southern part of Connecticut and you're looking to avoid traffic and save time.
Just be aware that this airport doesn't fly to every city in the U.S. You can get more information on the airport's website about which cities they service.
List of Other CT Airports
Aside from the two commercial service airports, Bradley International and Tweed, there's a mix of much smaller airports in Connecticut. These include both reliever and general aviation airports.
The reliever airports are public-use airports that are able to relieve congestion if the larger commercial airports are too busy. However, this rarely happens. The reliever airports in Connecticut include:
Hartford–Brainard Airport
Danbury Municipal Airport
Robertson Field
Next, you have the general aviation airports, which are public-use airports that don't have scheduled service. These airports are generally used for chartered flights. Here's a list of the general aviation airports in Connecticut:
Igor I. Sikorsky Memorial Airport
Chester Airport
Groton–New London Airport
Danielson Airport
Waterbury–Oxford Airport
Meriden Markham Municipal Airport
Simsbury Airport 
Windham Airport
Goodspeed Airport
Skylark Airpark
Salmon River Airfield
Toutant Airport
Ellington Airport
Waterbury Airport
Candlelight Farms Airport
In addition to these airports, Connecticut has nearly 30 private-use airports. There are no commercial flights that ever come through these airfields, but they are used for private aviation, like flight schools.
Connecticut Airports Map
Check out the Connecticut airports map below. All of the Connecticut airports mentioned in this article are included on the map, including public-use, reliever, commercial, and general aviation airports.
Airport CT – Final Thoughts
Those are all of the top Connecticut airports. Most passengers are going to fly out of Bradley International Airport, but there are some other solid airport options in the state for limited commercial and private flights.
Other nearby airports include John F. Kennedy (JFK) and La Guardia (LGA) airports in New York, along with T.F. Green (PVD) in Rhode Island. These aren't the most convenient options for flying into Connecticut, but they are within a 1 to 2-hour drive of the state.